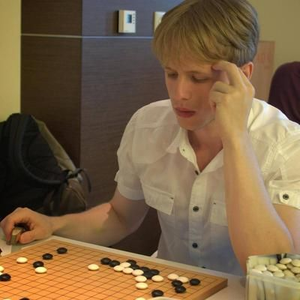 Péter Markó, is a Hungarian go player ranked EGF 4 dan,  who won European Student Go Championship three times (2013, 2015 and 2016).
He plays and teach on KGS as Thundergod (6d) and often hang around OSR room. Feel free to ask him if you have a question during your OSR study times.

After focusing for some years on go competitions, he now like to teach go and has around 10 active students.  He hosts some twitch streams, uploads go videos in his youtube channel, and share his go news on his facebook page.

If you want to support him creating go content, be sure to check out his patreon. You ll get an hour teaching game for only $8 there !
You can also write him an
email
or ask him directly on kgs.