Photo Contest! Win a hand drawn avatar! ¶
By: AgentNeigh on Nov. 26, 2018, 8:43 p.m.
OSR Photo Contest! Have yourself drawn into your very own go related picture.
Prize: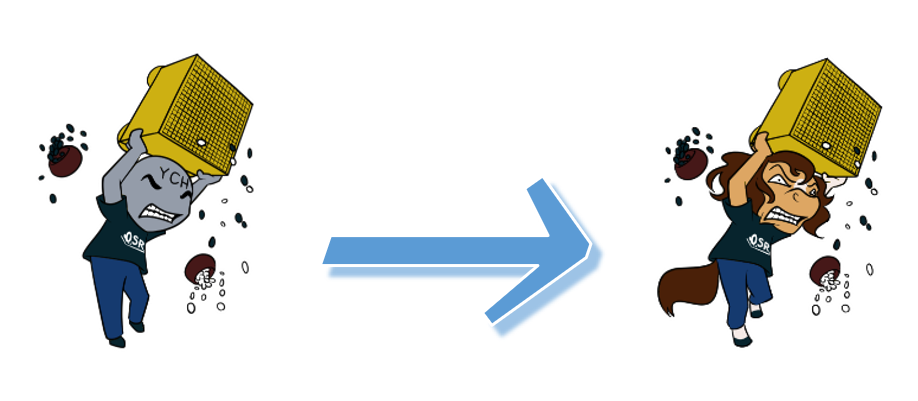 Win a personalized go avatar! Use it as an emoji, put it as your picture on OGS, KGS and more!

---
Contest:
Submit to us your best go related picture; There will be two winning submissions! We will raffle one submission on the closing date and have the community vote for the other. This can be a way for you to show us your fancy goban and stones, your antiques, go community and more! We encourage everyone to be as creative, elegant or funny as they like but ultimately want you to have fun! Both winners will be featured on our website. The vote will close one week after the official closing date
How to submit:
All Submissions can be placed on the OSR forums on our website -
https://openstudyroom.org/picture-contest
Please remember to include the following:
The title, photo and a brief description of the picture (e.g. time, date, place, etc).
Official Rules:
1)
The OSR Photo Contest begins on
November 26th, 2018
and Ends
December 10th, 2018
.
2)
All submitted photos must be originally taken by yourself or your team.
3)
To enter this contest, you must submit your photo below.
4)
There is a limit of
1 Entry per person
. Multiple submissions will not be entered.
5)
All Submissions must be Go related in some way.
6)
Prizes – There are 2 Prizes in total.
Each includes 1 personalized Avatar drawn by the artist Haley Fuller.
7)
The prize must be accepted as awarded within 3 weeks of closing date or will be given to an alternate potential winner.
8)
On December, a random draw will take place and award 1 submission a personalized avatar, the second prize will be award based on the community's vote.
9)
All entries are submitted with the knowledge that they may be used on the OpenStudyRoom website without future permission. We will respect any wishes to retract these permissions. Credit will accompany any photo with use.
Last edited by:
Kamelotusky
on Nov. 27, 2018, 1:56 p.m., edited 23 times in total.