Register for Cornel simul ¶
By: climu on March 14, 2019, 9:21 a.m.
As part of our celebration event for reaching 1000 OSR members, 3 OSR members are going to play a simul with Cornel Burzo(EGF 6d) on [gmt]2019/03/23 15:00[/gmt].
One Dan, one SDK, one DDK player will be selected in a raffle on the 22 of March.
To participate in this raffle and get a chance to play with Cornel you should:
Have play a game in one of OSR leagues in the last 3 month or have participate in OSR 1K Celebration tournament.
Commit to be on OSR discord and play on KGS on [gmt]2019/03/23 15:00[/gmt].
If you fill those conditions and wants to play with Cornel, just register by answering this forum thread.
The raffle will take place on March 22 and we will announce the lucky members right ahead.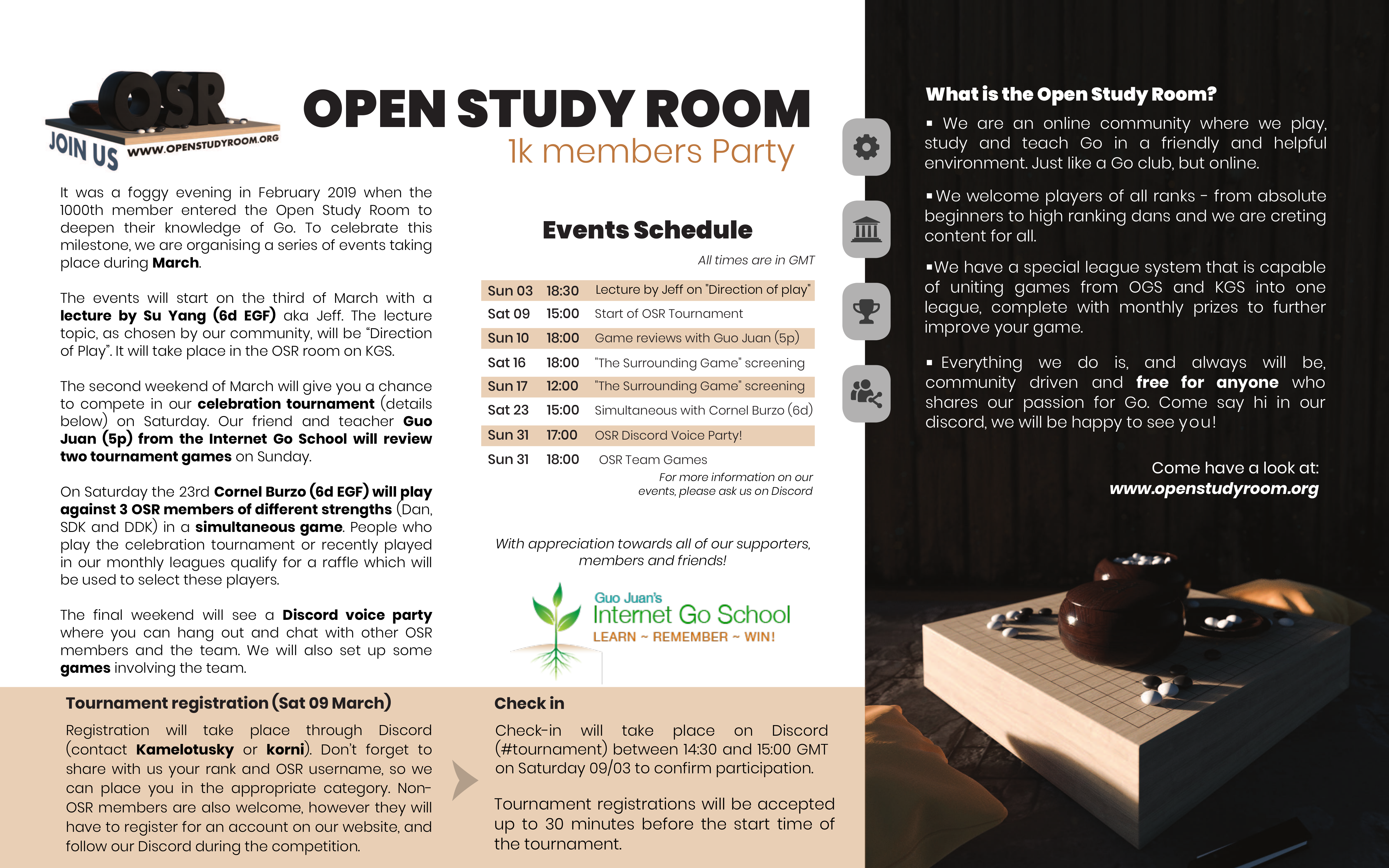 Registered:
Dan
SDK
DDK
Last edited by:
climu
on March 21, 2019, 5:15 p.m., edited 10 times in total.