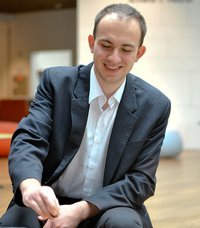 Good news, everyone!
We are happy to announce that Mateusz Surma, a 2 dan professional from the European Go Federation, will be reviewing 2 OSR games live on our Discord server on [gmt]2020/07/11 18:00[/gmt].
You can submit some interesting OSR leagues games you would like to be explained by Mateusz by answering this forum thread. We will then choose one game from dan league and one from OSR league randomly.
Mateusz Surma was promoted 1 dan pro in 2015 for winning the second European Professional Qualifications. Since then he has quite an impressive record in european go competitions.
He also runs a website featuring a go shop and offering online go lessons. The 8th cycle of its online go school will start on the 12th of July and you can register by writing an email to contact@polgote.com.
The OSR team would like to thank Mateusz for helping us improve our go!