Hello OSR folks!
As we do every year, we write a financial summary to allow you guys to follow how we manage our money. The numbers below summarise the money transactions between January 2019 and January 2020 in Euro (€).
As before, income comes from donations and patrons while outgoing fees are for the server and teachers.
This year, our balance has been a net positive with 305.74€ income and a 265.33€ outgoing resulting in a 40.41€ balance.
In the teaching area for the 2019 year, the money was spent as follows:
One lecture with Jeff (EGF 6d)
Two teaching games with Alexandre Dinerchtein (3p)
Simultaneous games with Cornel Burzo (EGF 7d)
One teaching game with Yoonyoung Kim (4p)
| Outgoing | 265.33 |
| --- | --- |
| Server | 71.61 |
| Teaching | 193.72 |
| Income | 305.74 |
| --- | --- |
| Donations | 158.43 |
| Patrons | 147.31 |
Those numbers can appear good but I must say that lately OSR patrons has dropped quite a bit (see graph below). It might very well be related to the fact we didn't set up much teaching in the past months. Our team recently got new motivated members and we hope to set up cool events as soon as possible.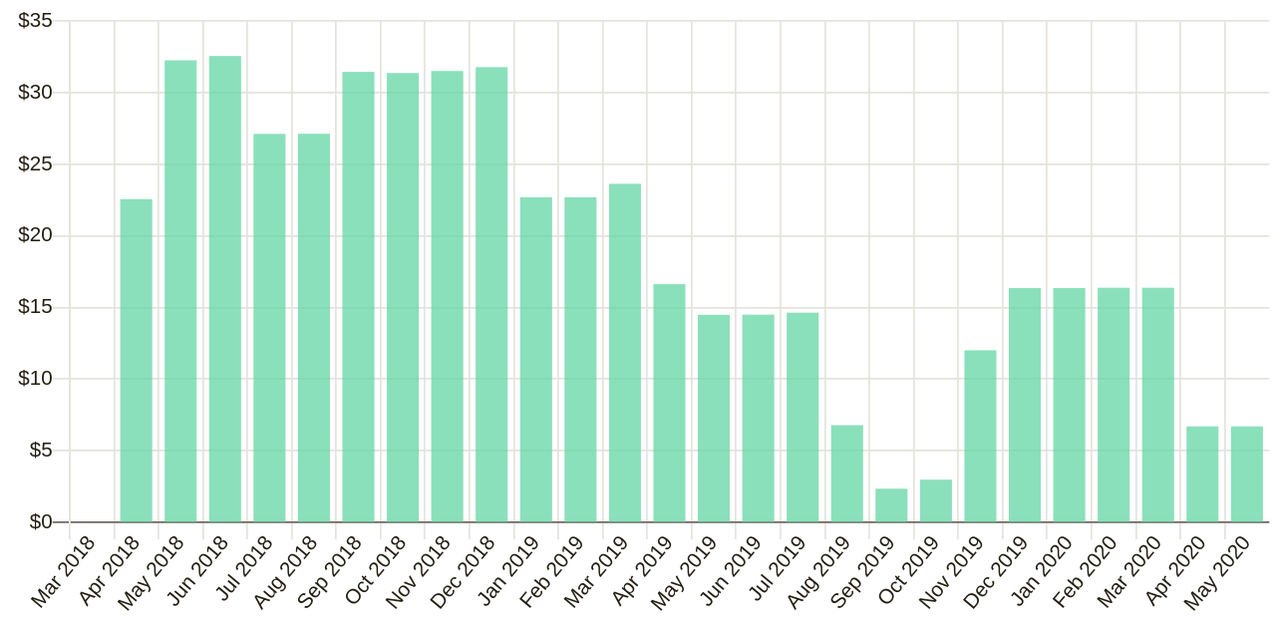 In the name of all OSR community we would like to thanks all donators, patrons, teachers and friends who allow us to provide the go community with a cool and friendly teaching environment.